4Life Fibre System Plus
4Life Fibre System Plus clean your system! Fibre System Plus is a 10-day intestinal cleansing program that supports healthy digestive function and regularity.
4Life Fibre System Plus contains more than 20 herbal ingredients to provide thorough, yet comfortable, intestinal purification by providing complete nutritional support for the body's natural elimination process while also helping eliminate unwanted toxins from all parts of the gastrointestinal tract.
Each packet contains six capsules that combine gentle psyllium husk with herbs like cascara sagrada and black walnut as well in order to cleanse your entire intestines thoroughly without any discomfort at all.
It will feel very relaxing rather than painful or uncomfortable during this gut detoxifying therapy because our supplement provides an excellent balance between softening stool passages on one hand (psyllium) and stimulating the bowel.
Take a packet of 4Life Fibre System Plus 30 minutes before meals, 3 times a day for 10 days to get an optimum intestinal cleanse that prepares you to more optimally absorb nutrients from food and supplements. For best results, use this product twice per year.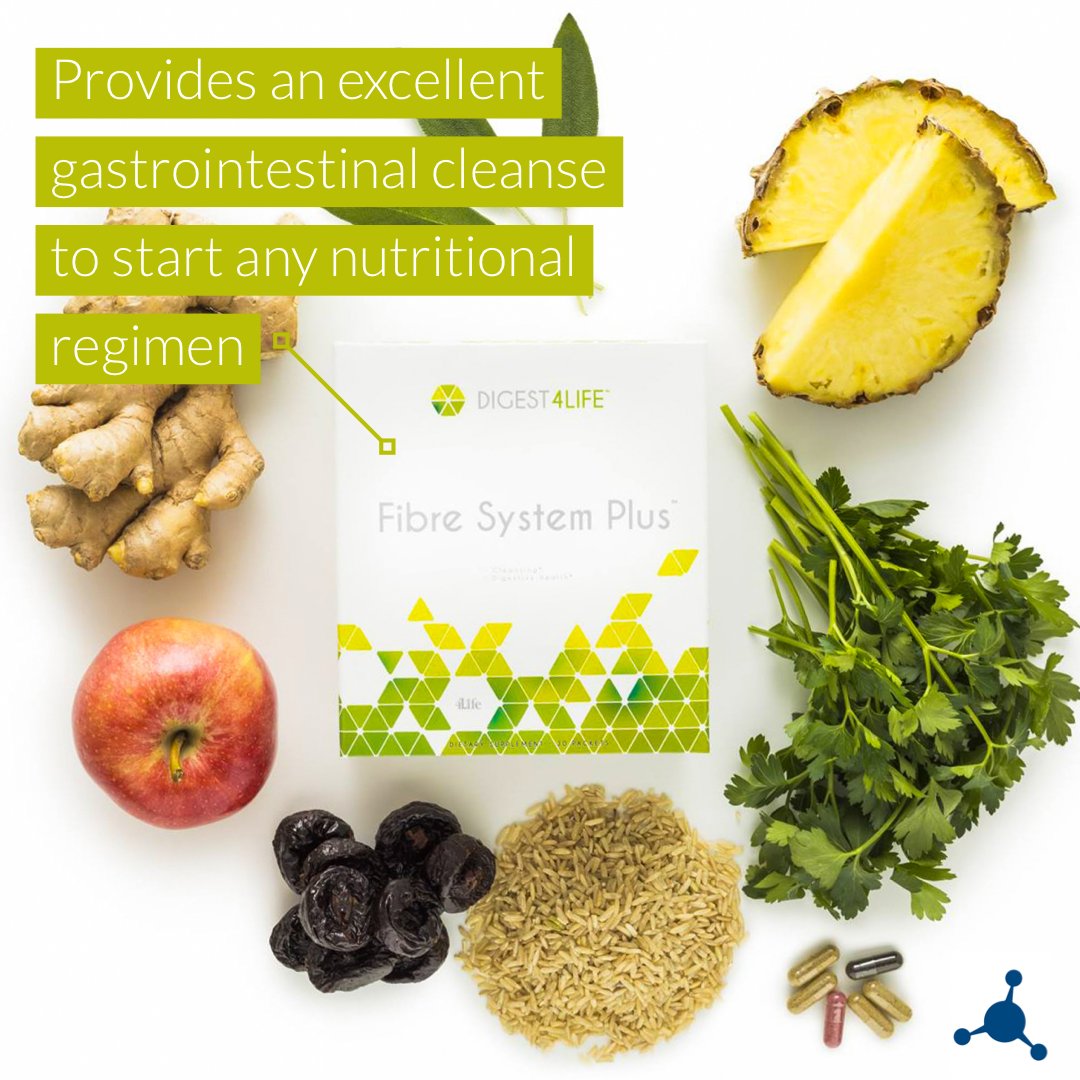 The benefit of 4Life Fibre System Plus
It provides thorough, yet comfortable intestinal cleansing and purification.
Provides an excellent gastrointestinal cleanse to start any nutritional regimen
Perfect for someone on a diet
Support Cleansing & Detox
Support Digestive Health
Weight Management
Key Ingredients
Psyllium (Plantago ovata) husk, slippery elm (Ulmus rubra) inner bark, marshmallow (Althaea Officinalis) root, black walnut (Juglans nigra) hull, cascara sagrada (Rhamnus purshiana) bark, gentian (Gentiana lutea) root, buckthorn (Rhamnus frangula) bark, cranberry (Vaccinium macrocarpon) fruit, Hawaiian spirulina (Spirulina Pacifica), hops (Humulus lupulus) flower, and chamomile (Matricaria recutita) flower
Made in the USA with quality ingredients from around the world.
Directions for Use
Take the contents of one packet one-half hour before meals three times daily for ten days.
For best results, use Fibre System Plus twice per year.
Caution and Side effect 
This product contains cascara sagrada.
Read and follow directions carefully.
Do not use if you have or develop diarrhea, loose stools, abdominal pain, or intestinal inflammation.
Consult with your physician if you have frequent diarrhea.
If you are pregnant, nursing, taking medication, or have a medical condition, consult with your physician before using this product.
Join our Facebook Group Daily Health Tips