4Life Transfer Factor Tri-Factor
4Life Transfer Factor Tri-Factor Formula is a natural immune system supplement. It contains all five of the essential components that your body needs to create and maintain a healthy immune system: Transfer Factor, Tri-Factor Formula, Thymic Protein, Lactoferrin, and Bioactive Lipid Concentrate. This product provides your body with the tools it needs to protect itself from illness.
Our immune systems play a crucial role in keeping us healthy and safe from dangerous microbes. It is what helps our bodies identify something potentially harmful like bacteria, viruses, or fungi, and fight it off. Unfortunately, as we age our immune system becomes less effective due to weakened cells and an inability to recognize foreign invaders as well.
The latest food supplement from 4Life, OvoFactor is designed to provide the body with a multitude of vitamins and minerals. Containing OvoFactor, 4Life Transfer Factors, NanoFactors, similarly other ingredients like magnesium all in one formula makes this product an important part of any individual's health routine.
4Life Transfer Factor Tri-Factor Formula is a unique and powerful immune system supplement that provides Immune system support with cow colostrum and chicken egg yolk extract to support the activation of immune system cells.
This advanced formula helps your immune system recognize, respond to, and remember potential health threats. It also provides broad-based immune system support.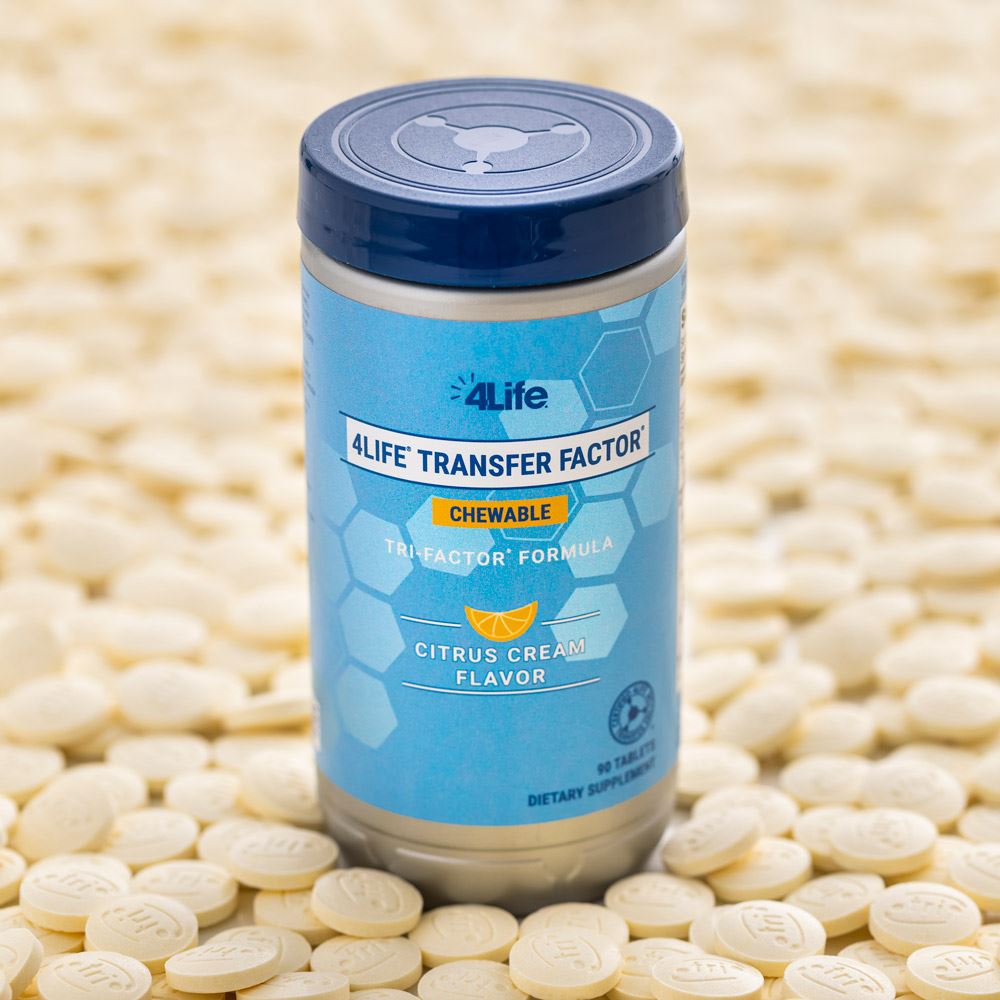 Benefits of 4Life Transfer Factor Tri-Factor
Enhances and balances the immune system.
Raise Your Immune I.Q.
Supports Immune System
For Overall Wellness.
Dosage and Administration
Take two (2) capsules daily.
Precaution/Side Effect
Don't exceed the recommended dosage.
Store in a cool dry place at room temperature.
Keep out of reach of children.
No side effects.
Key Ingredients
UltraFactor, OvoFactor, NanoFactor.
Quantity
Recommended Bottles
We recommend taking 2 to 3 bottles for optimum results
Suitable for
Join our Facebook Group Daily Health Tips