99% Vitamin C Facial Serum
Vitamin C Facial Serum is a 99% anti-aging serum that protects your skin from environmental stressors, lightens and brightens your complexion, and fades spots caused by the sun while revitalizing the skin so it has a "glow."
Also, we're happy to say that 99% Vitamin C Facial Serum is one of the most potent facial serums available on the market. It's full of vitamins, antioxidants, and other skin-friendly ingredients that will assist you in a healthy skin care regimen during the day and overnight. As a result, it brightens and fades dark spots making it ideal for fighting off signs of aging.
Furthermore, Dark spots and skin discoloration have been challenging to fade over the years. Now, this serum can help reduce dark spots, discoloration, and reduce wrinkles. Therefore, with generous amounts of Vitamin C in this formula, skin health is also improved. For an affordable price, try it out today.
Also, most skincare products are thick and leave skin feeling heavy. 99% Vitamin C brightening and anti-aging face Serum is thin and highly effective, leaving skin feeling taut with a healthy glow. Therefore, it blends into the skin for a natural finish, leaving your beauty routine simple.
In conclusion, Vitamin C has been used in skincare for centuries. Going back to the time of Cleopatra of the ancient Egyptian empire. It has anti-aging properties and is a potent antioxidant. Therefore, 99% Vitamin C Facial Serum has a higher concentration of pure vegan hyaluronic acid than any other comparable product. This serum is commonly used as an acne treatment but it can also help fade sun spots and discolorations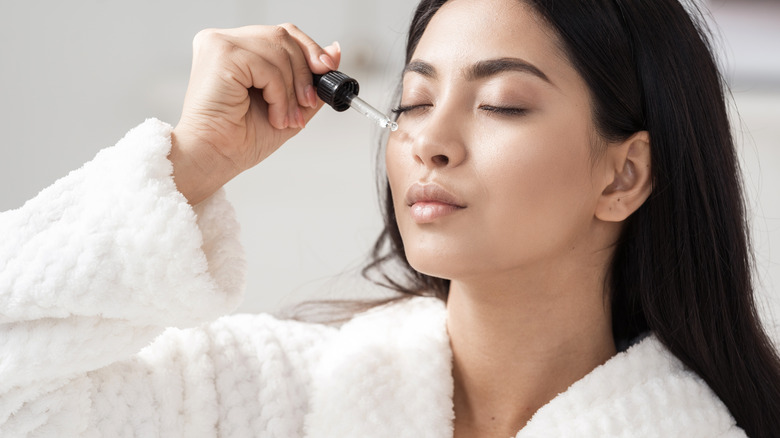 Benefits of 99% Vitamin C Facial Serum
The Vitamin C serum will help fade some dark spots and uneven skin tone over time.
Acne treatment, pimples, dark spots, and dark knuckles
Provides age-defying skincare benefits by refining your skin's texture.
It helps combat the formation of wrinkles
It is able to eliminate wrinkles, minimize their appearance and also help increase collagen production.
Vitamin C serum Brightens and soothes skin for a youthful complexion
How to use
Apply evenly onto your face and neck every morning and evening after cleansing.
Massage in circular motions for better absorption.
Precautions and Side Effects
Keep at a room temperature
keep away from children
Avoid contact with the eye
No side effects
Key Ingredient
Aloe Vera, Argan Oil, Vitamin C, Hyaluronic Acid
Quantity
Recommended bottle
Suitable For
Join our Facebook Group Daily Health Tips
Summary
Author Rating
Brand Name
Product Name
Price
Product Availability