Baobab Oil
Baobab oil's smooth feeling can help reduce the irritation that a massage can create. It also leaves your skin moisturized and free of any residue. The oil is an exquisite topical product that is silky, soft & smooth, and absorbs into the skin within seconds. It can be of great benefit to anyone without triggering the greasy sweat – which those with dry or sensitive skin are often prone to finding when using other ingredients.
Also, to clean goopy or acne-prone skin, you would use a mixture of baobab oil to fill open pores as your face is scrubbed with hot water. Let's talk about how the oil found in the baobab tree makes your skin look good!
In addition, Baobab trees are found in Africa and make for a magnificent sight. They have a lifespan of about 6,000 years, and it is rumored that spirits inhabit the trunk of this tree. It's also called the 'Tree of Life because it contains plenty of fruit, especially during the dry season. This tree is so hearty that it can store gallons of water in its trunk. It burns through a lot of oil, not to mention the major contribution this tree can make during the dry season!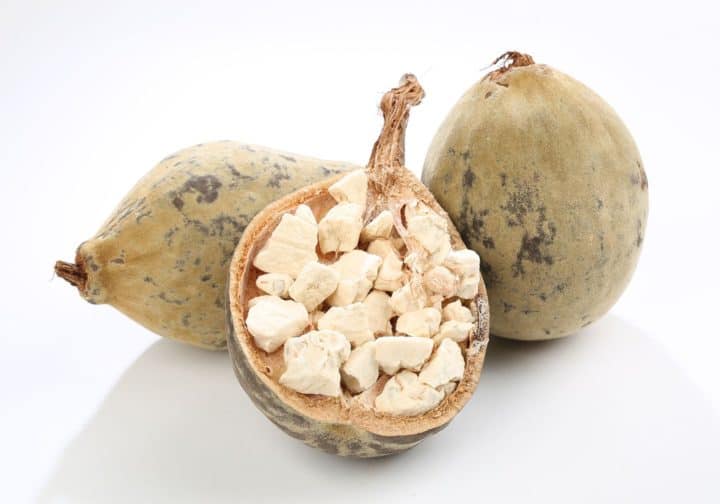 Benefits Of Baobab Oil
Oil cleansing

Massaging

Rejuvenation of skin cells

Restoration of collagen

Eye serum

Glossy hair

Insulation

Healing

Chapped lips. 
Ingredients In Baobab Oil
Baobab oil contains three omega fatty acids; Omega 3, Omega 6, and Omega 9. It is rich in many other exotic fatty acids that are absent in other oils. These exotic fatty acids include Dihydrosterculic acid, Sterculic acid, Malvalic acid, Linoleic acid, Palmitic acid, Arachidic acid, Oleic acid, Stearic acid, Vitamin A, Vitamin E, Vitamin D, and Vitamin K.
Size
Join Our Facebook Group: Daily Health Tips