Turmeric Sugar Scrub is a perfect scrub for your skin because of its many special abilities. We all know that wearing makeup every day creates a facelift, which is why today's top beauty brands are selling more of these products than ever. They're new additions to the trend of looking good and feeling good about ourselves. These skincare essentials make your complexion lighter, fresher and silky smooth, reducing acne and catarrh on your skin. Being hungrier and looking good feel great but you should know that applying turmeric might also make you a little prettier, clean and healthy. This formula helps reduce dark spots on the abdomen, underarms, or wherever needed. It also makes the skin healthier while stimulating blood flow.
Turmeric Sugar is a scrub-infused with sugar and will help to lighten & smooth the complexion. The scrub is made with turmeric and a blend of ground almonds, walnuts, and coconut oil which leave the skin looking luminous and smooth. It is antioxidant-rich and will help to lighten acne scars, blemishes & wrinkles. This scrub is great for all skin types!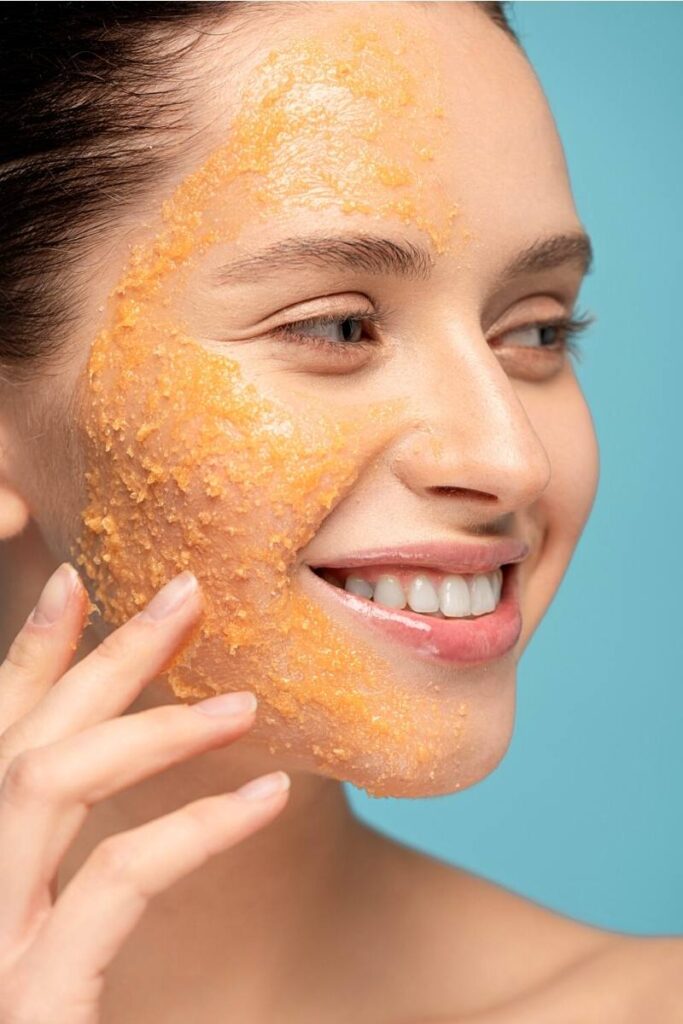 Benefits Of Turmeric Sugar Scrub
It helps to clear dark spots.

Perfectly gives an even skin tone.

Makes your skin more smooth and softer.

It brightens & deeply exfoliates the skin.

Natural glowing complexion to all skin types.

it gives a refreshing effect after use.

Enriched with natural extracts that soothe the skin.
How To Use
Pour scrub on your wet hands, and rub gently in a circular motion to work into a foamy lather. on wet skin. Leave it on your skin for 3 minutes and then rinse thoroughly with clean water.
Precaution and Side Effects
Avoid contact with delicate eye areas.
Store at room temperature
Use Daily
Quantity
Suitable For: