VSP Botanics Anti-Acne Soap
A single unique product with potent Aloe vera and benzoyl peroxide working together flawlessly in VSP Anti-Acne Soap to help reduce irritation. Moreover, it removes grime from your skin and reduces oil, leaving it feeling refreshed.
Are you looking for the ideal soap to assist you to get rid of your acne? VSP Botanics Anti-Acne Soap is the only thing you need. This soap helps to reduce oil and remove debris from the face because it is loaded with natural, anti-inflammatory components including aloe vera and benzoyl peroxide. Delete your acne history and welcome to clear skin!
This Soap helps prevent new breakouts in addition to curing any current acne you may have. Also, it's mild and won't dry out or aggravate your skin.
This bundle is the solution if you're seeking for an all-inclusive skin care regimen to treat your acne. It includes anti-acne soap that all work together to offer optimum effectiveness. Your skin will be clear and healthy since the active components target and eliminate acne-causing germs.
Use this set to say goodbye to acne! It treats all forms of acne, including whiteheads and blackheads.
No more acne! Blackheads and whiteheads giving you the willies? We have the ideal answer for you! You may easily say goodbye to those bothersome breakouts with the aid of this collection of acne treatments. This soap will give your skin a smooth, radiant appearance quickly and easily.
VSP Botanics Anti-Acne Soap is great for clearing pores of dirt and debris because it dissolves the glue holding things together. Also, it helps to remove skin microorganisms and lighten acne scars.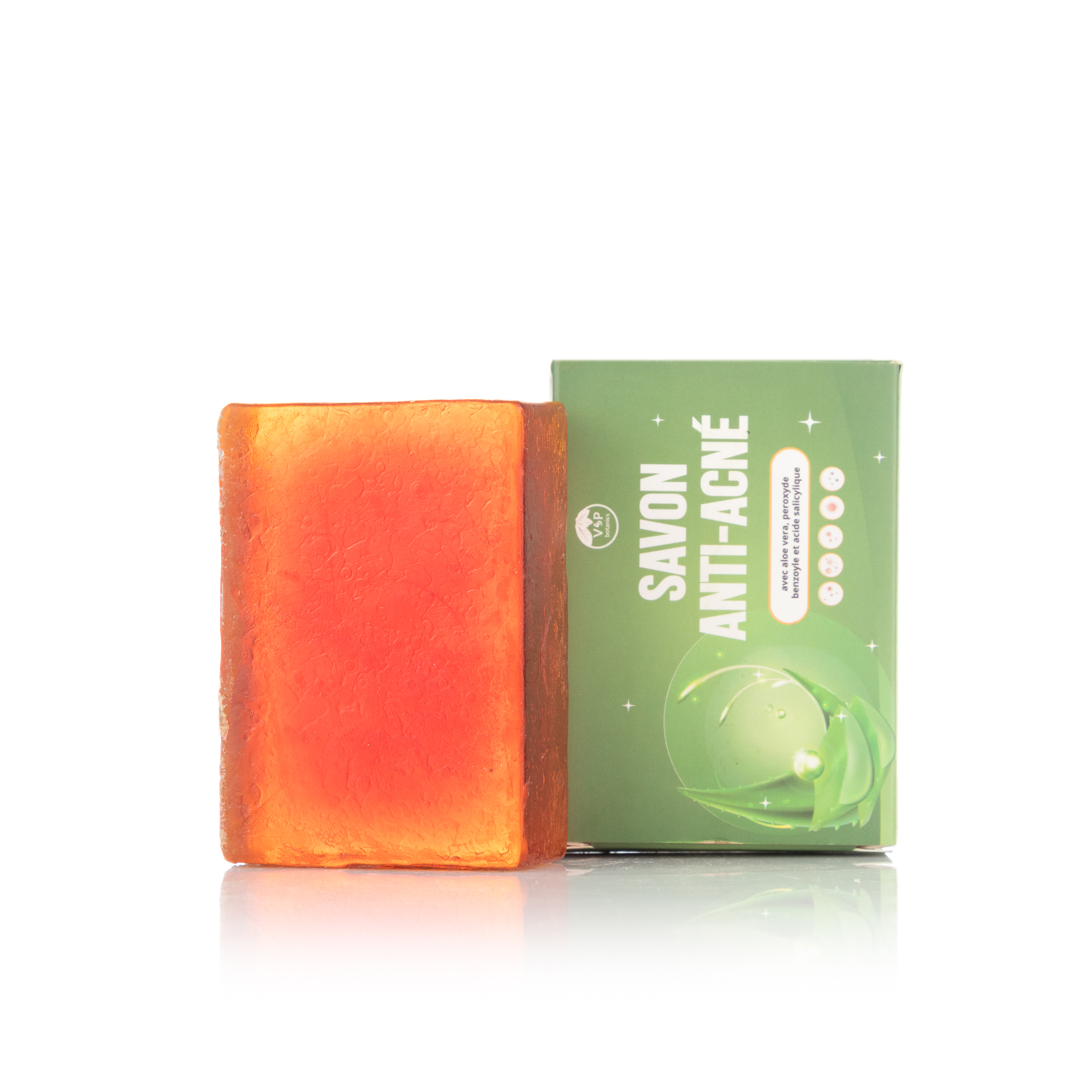 ---
 Health Benefit of VSP Botanics Anti-Acne Soap
The pigmentation is lessened. With the use of this soap, you can easily put an end to those bothersome outbreaks.
It aids in killing skin microorganisms and lightens acne scars.
With daily usage, enjoy softer, more supple skin!
Bother acne and acne scars are treated by it.
It is appropriate for everyday use.
For clearing pores of the dirt and detritus that clog them, this set is quite useful.
It has no aroma and doesn't irritate or dry out the skin.
It has no aroma and doesn't irritate the skin.
It controls and avoids outbreaks.
---
Dosage/How To Use VSP Botanics Anti-Acne Soap
Gently massage the cleanser into the skin for 10 to 20 seconds.
Ccreate a rich lather, thoroughly rinse it off and then pat yourself dry.
If the cleanser dries out too much, you might need to rinse it off more quickly or use it less regularly.
Speak with your doctor or a skincare specialist for further details.
---
Precaution/Side Effect
Don't exceed the recommended dosage.

Store in a cool place at room temperature.

Keep out of reach of children.

No side effects.
---
Key Ingredients:
Salicylic acid, Tranexamic acid, and benzoyl peroxide.
---
Quantity
---
Recommendations
It is recommended you consistently use this product for a duration of not less than 3 months for a permanent lasting result.
---
Suitable for
For more updates and customer support Join Our Facebook Group: Daily Health Tips,
Also, Like and follow our Facebook page:  Recs-Medix Natural Solution.